Search found 116 matches
by DamienB

Mon Oct 04, 2010 11:22 am
Forum: Bluebird Rebuild
Replies: 938
Views: 701120
Can't get much more niche than a 1/72 Valiant! I'd have thought a Bluebird kit would sell better than that for a start. As to them making money, well of course, that's what they're in business for - but Airfix have some track record in supporting good causes - witness the re-issue of the Vulcan kit ...
by DamienB

Sun Oct 03, 2010 6:55 pm
Forum: Bluebird Rebuild
Replies: 938
Views: 701120
Just go the whole hog and talk to Airfix. They've been taking on subjects that we thought we'd never see in plastic - TSR2, Sea Vixen, Valiant and so on - it's British, it's a record breaker, every bit of media coverage of the real thing would 'sell' it for them... has to be worthy of their consider...
by DamienB

Mon Sep 27, 2010 10:11 pm
Forum: Bluebird Rebuild
Replies: 16
Views: 13858
Renegadenemo wrote:I'll take a hammer and bash a couple of birdstrikes into the spar fairings. Grrrrr!
As long as it doesn't end up like Father Ted's attempt at tapping out a few dents in that poor old Rover...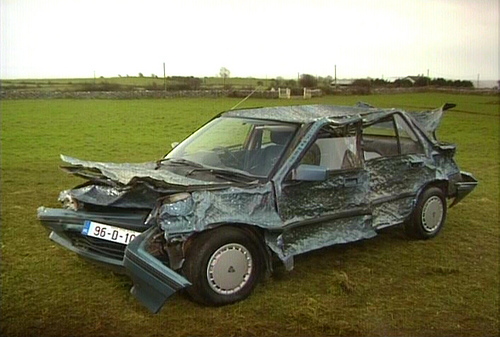 by DamienB

Thu Sep 16, 2010 10:58 pm
Forum: Bluebird Rebuild
Topic: The Barracuda Project
Replies: 218
Views: 173881
Many years ago, in my museum days (but after Filching) I worked for a company that sourced warbirds for collectors to restore. I went to Syberia (no, I wasn't sent there) to look at a Ju87, which turned out to have landed vertically at about 400 mph, and we were flown out into 'no where land' in a ...
by DamienB

Tue Aug 31, 2010 4:54 pm
Forum: Bluebird Rebuild
Replies: 383
Views: 267987
Mike Bull wrote:Damien has recently joined up as a member here actually, and for anyone who doesn't know of him, is a superb photographer of aircraft and the like.
Why thank you... cheque's in the post.
I'm looking forward to Neil's book almost as much as I am to finally seeing my own!