On the theme of working parts being cleaned, I found some pics of other bits I had bothered to take pictures of during the restoration.
Here we have the gear stick base which bolts to the hull floor, it's a cast steel piece which has a spring and a bush inside, this clamps onto a steel ball at the base of the gear stick. On the side is the usual brass grease nipple. This was an easy bit to clean up, just pull it out the hull strip it down then rebuild and re paint.
The widget I am talking about is buried in the middle of this lot !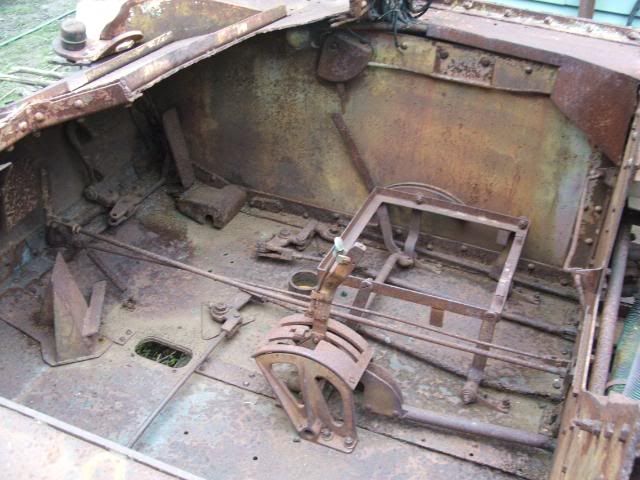 Then cleaned up into this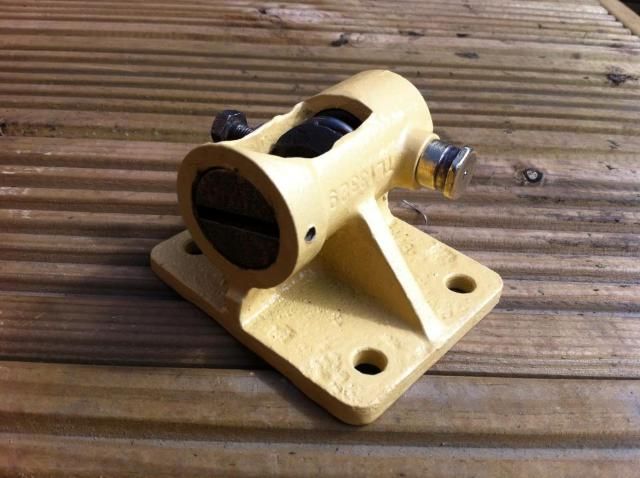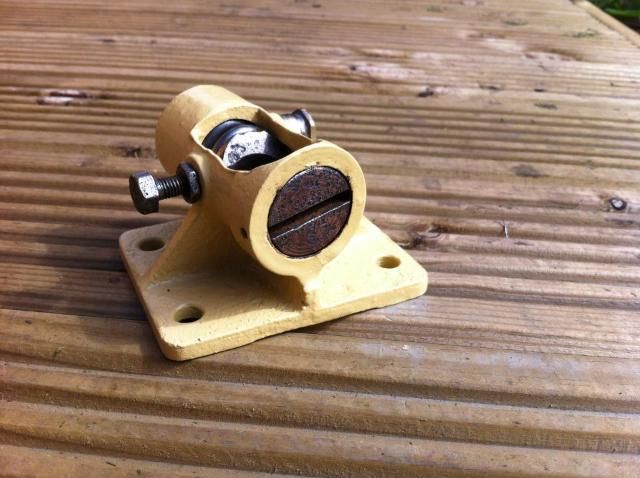 This was placed in storage awaiting its return. On the theme of gear sticks I thought I would continue to the other end of this system. From the base of the gear stick where the above widget sits is a shaft which runs through the centre bulkhead towards the rear, where another widget is bolted to the hull floor, the shaft runs through the widget and another large right angle cast component so fixed on. The cast item then connects to the swing bar on the gearbox which selects the gears.
Here is said widget removed from the hull and the shaft.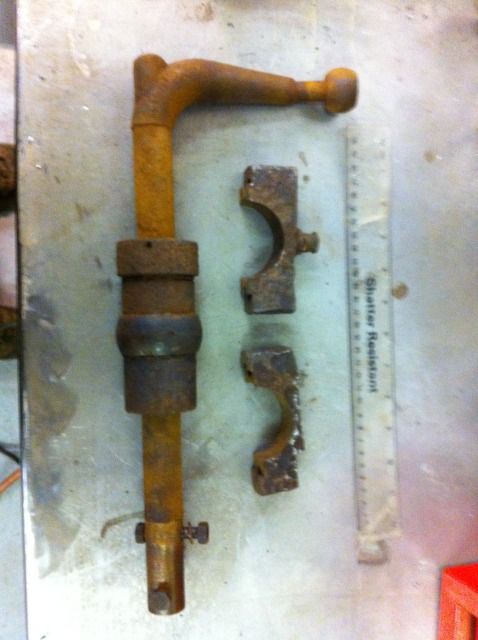 There is a cylinder which shrouds the cast poll, inside this is a bearing which floats with the poll and shaft and also allows the shaft to spin. I had to dismantle the shroud to extract the bearings and rebuild the unit. Once done it was cleaned down and rebuilt, then re painted and stored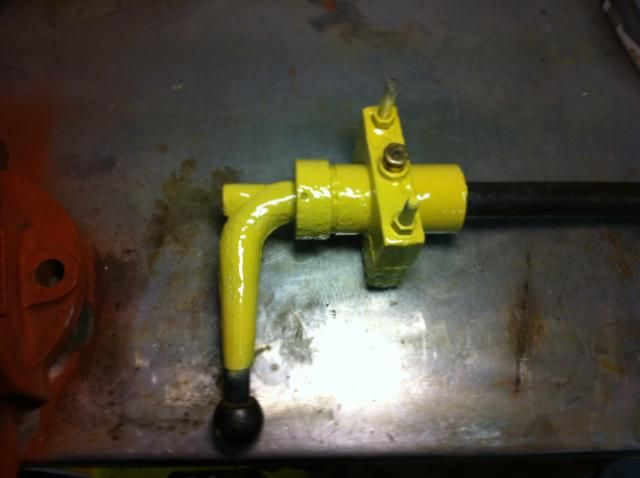 Here is the complete unit before I pulled it out, partially hidden by a bracket which had fallen into the hull.
So far it's the little bits like this I have found give the greatest reward as you get quick results, and you feel you are getting somewhere