Posts: 29
Joined: Fri Jan 22, 2016 7:57 pm
Good luck guys for the weekend, hope everything goes to plan or close to it.
---
Posts: 4
Joined: Mon Jul 09, 2018 8:44 am
What a magnificent sight! We'll be over 14th and 15th. Hopefully, she'll be back in the water after the weekend's festivities. Got goose bumps already!
---
Posts: 21
Joined: Mon Jul 02, 2018 9:22 pm
Great to see you last night loading her on to the rig.

Glad you seem to have all got to Bute OK from what I saw on Tyne Tees, BBC Look North and One Show.

A great tribute with the pink shirts, and caps.

We hope to see you on Sunday - we can't wait, Bute looks great and your updates on Twitter with photos on the ferry are amazing!

If you put her in the water tomorrow - I wish you all the best....A marvellous achievement.

If you need anything from North Shields bringing up (except the leaking barrels of hydraulic fluid mentioned by Bill before...) let me know.
Enthusiastic!
Motorbikes, Big Blue "Boats" and Craft Ales (but not all at the same time)
---
Posts: 59
Joined: Fri Jan 12, 2018 1:56 am
I sure hope some of the Ostrich types at the LDNPA association take their heads out of the collective A#@holes and watch and see what they have lost out on .
Seems like all of Bute and everyone from miles around is welcoming and bending over backwards to be involved in one way or another with K7s return to the water .
WELL DONE TO ALL THE TEAM AND EVERYONE INVOLVED .......why are there no thumbs up . ???
Have a great productive time in Bute Bluebird K7 team
Fantastic achievement.
Thats not an oil leak , its my patent pending Old British Sports Car rustproofing system .
---
Posts: 16
Joined: Mon Mar 12, 2018 9:27 am
Outstanding welcome on bute . What an atmosphere . Lake district read and weep
---
Watching the pics on Twitter, BB looks magnificent on the water. (and narrow!) What a magnificent achievement.

I do hope that you guys receive the recognition (and all the funding) that you deserve
---
Posts: 1
Joined: Sun Jul 01, 2018 8:46 pm
Good luck team. Looks awesome.
Weather permitting I'm hoping to fly up tomorrow (Sunday 5th) from Cumbria in a gyrocopter arriving around lunchtime. Some pics possible above 400' to avoid any drones.
---
Fully understand. I have a 360 degree camera and thought it might be nice to take some 360 shots in the enclosure or even from the cockpit. Fully appreciate that you guys have a lot going on but just an idea. Hope I can get some pics on the 8th.
Best regards,
John
---
Posts: 29
Joined: Fri Jan 22, 2016 7:57 pm
just watched the Sky footage of today, Bill, well done mate. She does work. She wants to plane. Leo Villa could have done with you lot in 66 or 55.
Hope today is the start of a smoth progression. My attention continues with my beast on Tuesday with 1000 litres of fuel.
---
mark-f
I didn't think I'd see this so fast!
Well done team, great progress.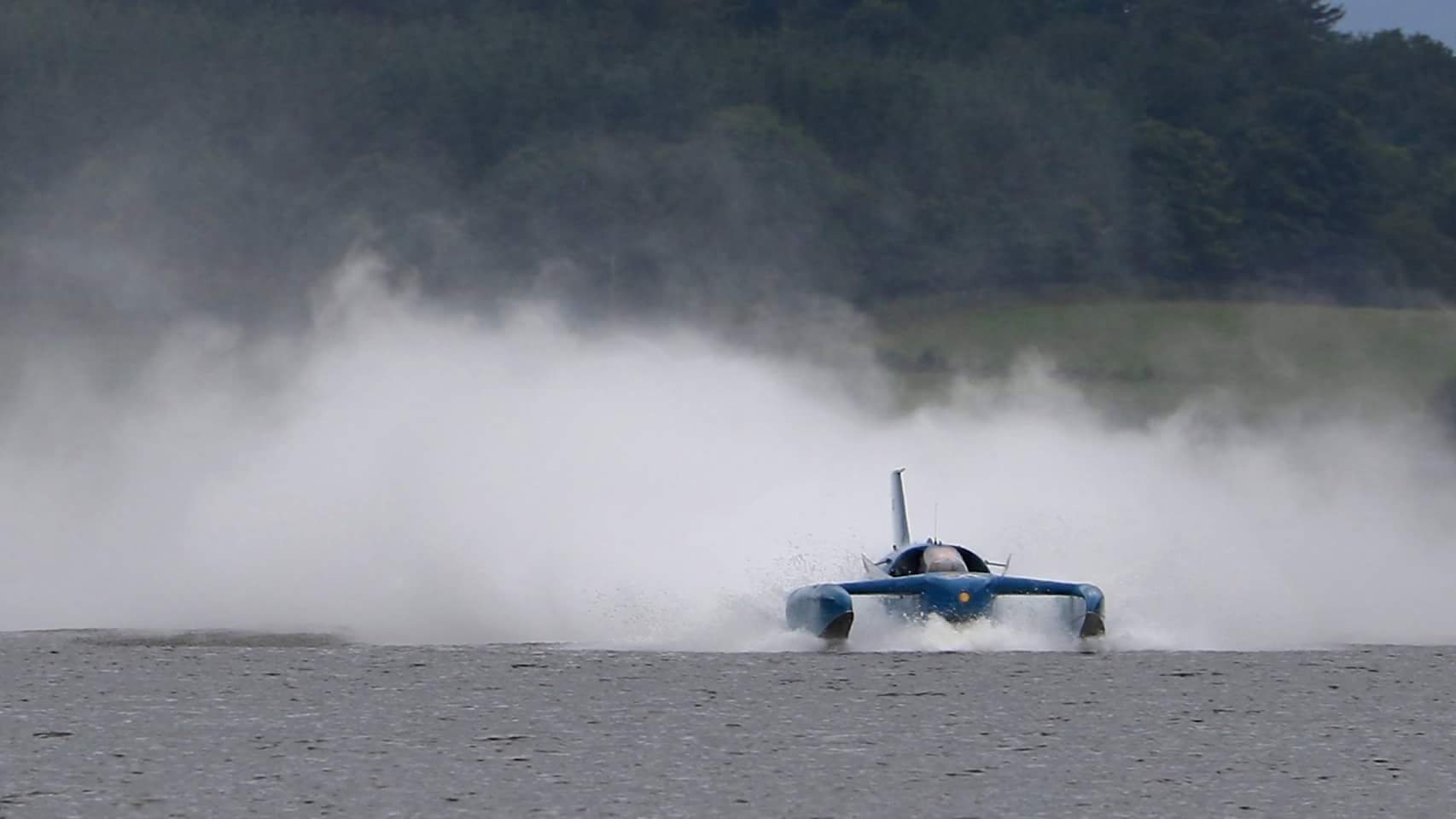 ---